TwainWeb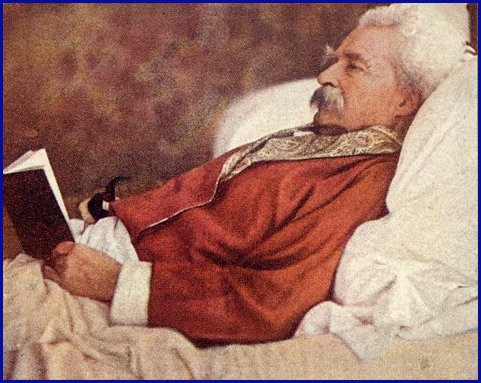 "My works are like water. The works of the great masters are like wine. But everyone drinks water."

---
Special Photo Features:
Photos from the Mark Twain and Youth Symposium
Elmira College and Quarry Farm, October 7 - 9, 2016
Photos from the 2015 Hannibal Clemens Conference
by Kent Rasmussen
Photos from the 2013 Seventh International Conference on the State of Mark Twain Studies
by Kent Rasmussen
Supplemental Scenes from the 2013 Elmira Conference
by M.L. Christmas
---
TwainWeb is the web service of the Mark Twain Forum, a mailing list for persons having a scholarly interest in the life and writings of Mark Twain (1835-1910). To subscribe to the Forum, send an e-mail to:
with a message body (the subject line may be left blank) that reads:
SUBSCRIBE TWAIN-L Your Full Name
For example: SUBSCRIBE TWAIN-L Mulberry Sellers
You will receive information by e-mail about posting to the list and customizing your subscription options shortly after you subscribe.
For a printable instruction sheet in PDF format on how to subscribe (requires Acrobat Reader), click here. For further information on setting subscription options, please read the instructions in the Survival Guide or contact the list administrator for assistance.
Note to students: Please visit About Mark Twain and read the "Suggestions for Researchers" section of the Survival Guide before sending questions to the Mark Twain Forum or to the TwainWeb editors. Questions about Mark Twain, his writings, the sources of quotations, help with papers for school, etc., should be answered at the library; the best source of information about Mark Twain is still the library, not the Web.

http://www.twainquotes.com
Founder & Associate Administrator
Taylor Roberts
---

Book reviews

Archive
Files of interest to Twainians
In Memory of Jim Zwick
Photo gallery
Discounted Mark Twain products
TwainWeb bookstore (more discounts!)
Mark Twain Circle of America
---
Content Copyright © 1992-2022 Mark Twain Forum. All rights reserved.
Last modified on August 2022; created October 1995