Supplemental Scenes from the 2013 Elmira Conference
Page 4 of 4
Photos and captions by M. L. Christmas
---

For the record (attention Kent): Can now safely count myself as having officially
been to the octagonal study site: direct pedal contact with the soil.
Mark Twain's study at night, on a balmy, summer evening before the start of the conference.
The purple lights are in the tower at Cowles Hall . . . or are they the night-time landing-lights of Mark Twain's
transport in Will Vinton's "Adventures of Mark Twain"? (A little shout-out to Mark Dawidziak.)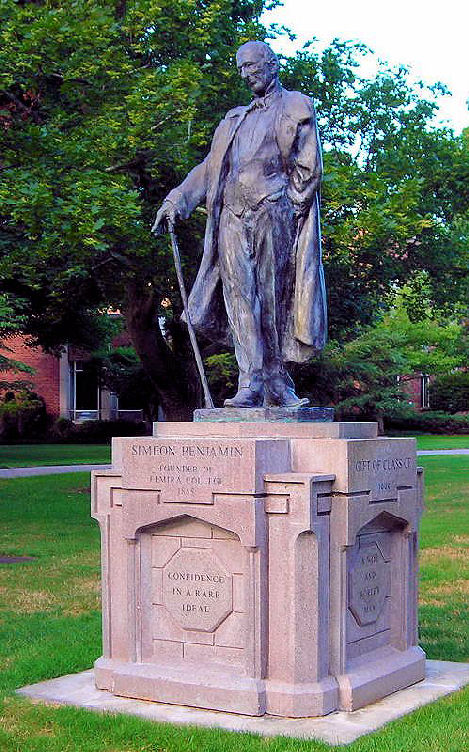 Simeon Benjamin, founder of Elmira College, looks on with satisfaction
at the conclusion of another memorable State of Mark Twain Studies conference.
---
Return to first page of photos
Back to the Mark Twain Forum photo gallery