Supplemental Scenes from the 2013 Elmira Conference
Page 2 of 4
Photos and captions by M. L. Christmas
---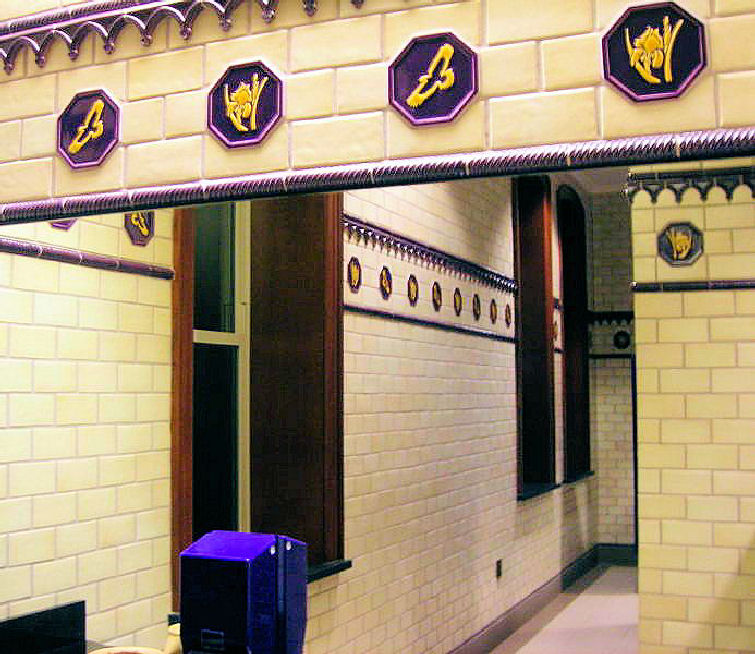 (Note: The above 2 photos to be viewed by women only!) Another installment in the bathroom mini-tour:
the Women's Room at Cowles Hall. Even more custom tile! The purple soap-dispenser dispensed
none other than . . . dark purple soap!

Statue of Dr. Augustus Woodruff Cowles, first president of Elmira College,
in rotunda of Cowles Hall.

At the Peter Kaminsky book signing, Cowles Hall.
---
Next page of photos
Back to the Mark Twain Forum photo gallery