The State of Mark Twain Studies conference, 2013
Page 4 of 9
Photos and captions by Kent Rasmussen
---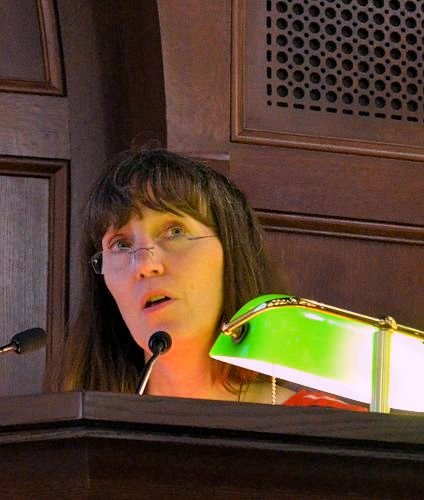 Barbara Snedecor at the final session,
in Cowles Hall's magnificent Peterson Chapel on Saturday night.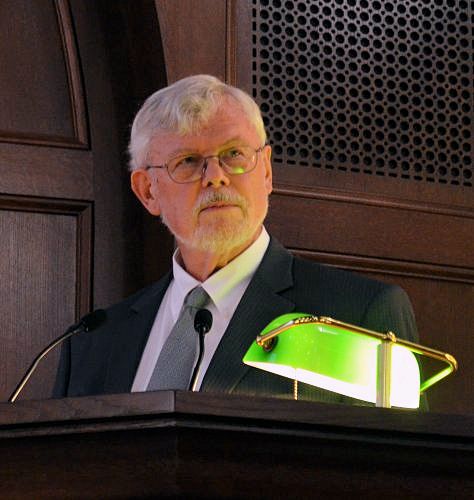 Bob Hirst, general editor of the Mark Twain Papers.
Conference attendees dispersing (I wish I had jumped up
to take some pictures while everyone was still seated!)
Stained-glass window of Livy Clemens, which bears a curious resemblance
to the statue of Livy on the other side of the pond, north of Cowles Hall.
The Livy statue.
---
Next page of photos
Back to the Mark Twain Forum photo gallery